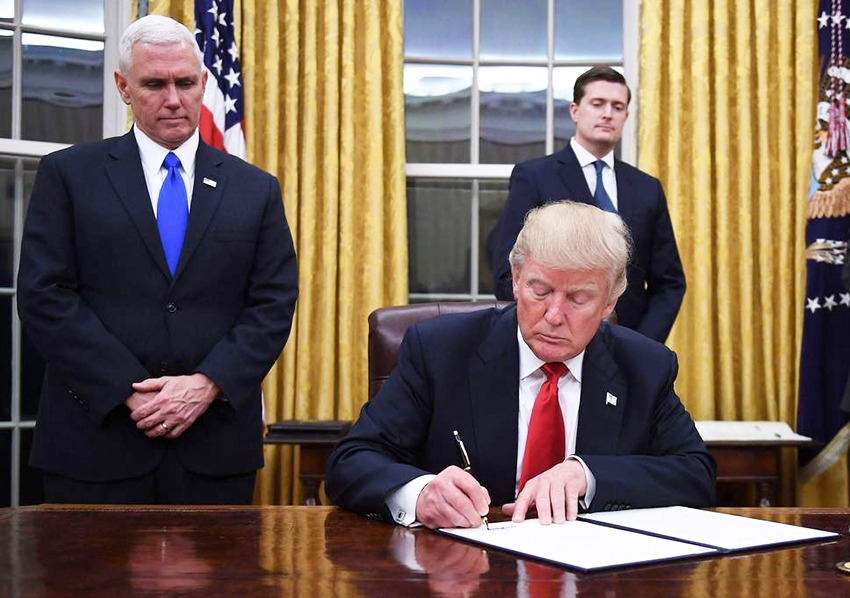 WASHINGTON (Reuters) – The Trump administration moved on Friday to end a program that aimed to attract foreign entrepreneurs to the United States, saying the Obama-era effort did not adequately protect American workers and was an inappropriate use of government authority.
The Department of Homeland Security's formal proposal to rescind the international entrepreneur rule, which is set to be published in the Federal Register next week, was widely expected given the administration had stated its intent to do so last year. The program would have allowed foreign entrepreneurs to stay in the United States for up to five years to manage and grow start-up businesses.
DHS said in a filing on Friday that the program represented an "extraordinary use" of the agency's discretionary authority, that it "does not adequately protect U.S. investors and U.S. workers," and that Congress was better placed to create a special visa for entrepreneurs.
The Obama administration established the international entrepreneur rule in January 2017, shortly before former President Barack Obama left office, with an effective date of July 2017. But last year the administration of President Donald Trump, which has moved to sharply curtail both legal and illegal immigration, delayed the program's effective date to March 2018, while also indicating it would later rescind it entirely. Pro-immigrant groups criticized the decision. Full Story
The news follows the trend; we spoke of this when it was in its infancy (the anti-immigrant trend) and stated at the time that it had barely begun. Now it's just warming up, so all these developments will look mild 12-24 months from now.