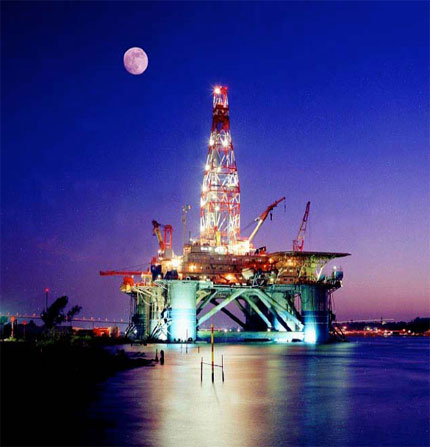 South china sea dispute: Beijing is looking for foreign contractors to help find oil and gas under the South China Sea but expects to meet resistance because other governments contest its claims and any discoveries may bring low returns.
China's state-run China National Offshore Oil Corp. issued a tender last week for foreign companies to join it in exploring for fossil fuels in 22 tracts south of the country's coastline. The blocks spanning a combined 47,270 square kilometers cover waters contested by Taiwan and Vietnam. Vietnam has been particularly outspoken since the 1970s about its claims.
Complicated matter
Foreign oil companies eyeing the bids, which close in September, probably worry that their ties to the Chinese maritime claim could spoil their reputation among rival South China Sea claimants or that any oil found would be a disputed asset, analysts say.
South China Sea Territorial Claims
"Given the area in question, there are risks around the sovereignty issue," said Thomas Pugh, commodities economist with Capital Economics in London. "If they enter a deal with China and Chinese firms, they could risk not being allowed to work with other countries in the region who are disputing ownership of the area."
Disputes over ownership continue
Discoveries themselves could also be contested by other countries, said Raymond Wu, managing director of Taipei-based political risk consultancy e-telligence. Full Story
The Chinese government is looking to foreign businesses to help find oil and natural gas under the South China Sea.
Yet China expects to meet resistance because other countries dispute Chinese territorial claims to much of the sea. In addition, observers say any oil and gas discoveries might not be very profitable.
Last week, China's state-operated China National Offshore Oil Corporation made an appeal for foreign help. The company said it wants to work with foreign businesses in exploring for fossil fuels in 22 areas south of the country's coast.
When combined, that represents more than 47,000 square kilometers of territory. The governments in Taiwan and Vietnam also claim those waters. Vietnam has been outspoken about its claims since the 1970s.
Foreign oil companies are now studying the Chinese offer, which closes in September. Experts say the companies may be worried that any work they do for China could hurt their ability to work for other countries. And they say the companies may also be worried that any oil or gas they find could be claimed by China's neighbors.
Thomas Pugh works for the Capital Economics research service in London. He says if foreign companies start working with "China and Chinese firms, they could risk not being allowed to work with other countries…who are disputing ownership of the area."
Raymond Wu is the managing director of e-telligence, a Taipei-based service that specializes in political risk. He also notes that any oil and gas discoveries could be claimed by other countries. Full Story