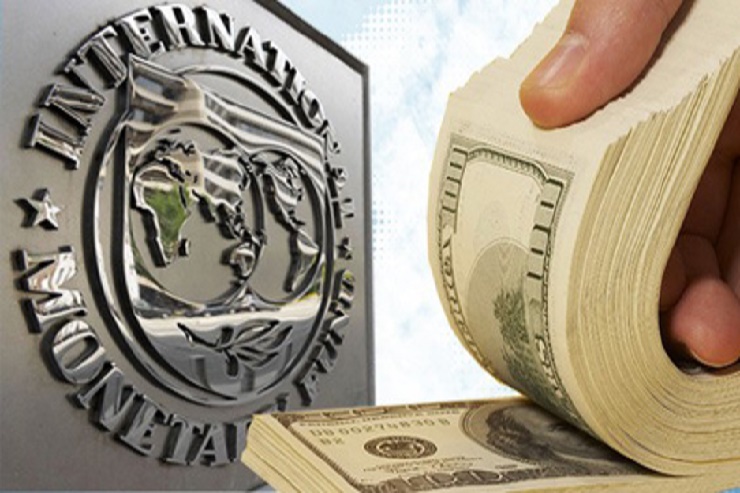 The International Monetary Fund (IMF) says the global economic outlook is "brightening," but warns that "protectionism" and geopolitical tensions could hurt economic growth.
The IMF published the report Tuesday, ahead of this week's gathering of top economic officials from around the world for meetings of the World Bank and the IMF.
The IMF's Maurice Obstfeld told journalists that global growth will probably accelerate from a 3.1 percent annual rate in 2016 to 3.6 percent in 2018. He says commodity prices have "firmed" since early last year, but at a relatively low level. That leaves commodity exporters in the Middle East, Africa and Latin America with challenges. He also says bad weather and civil unrest mean several low-income nations face mass starvation.
In the report, economists say there are many "downside risks" including political pressure to restrict trade, which they argue will hurt rather than help growth. The report's authors say slow and unequal income growth, meager growth in productivity, the financial crisis, and other problems have generated political support for "zero-sum" approaches to trade. Obstfeld says nations that pull out of the multilateral trading system could suffer a "self-inflicted wound."
The IMF says in many cases, wages have not kept up with rising productivity, and labor's share of national incomes has dropped. These experts urge policymakers to do more to ensure that the gains from growth and trade are shared more widely. Full story
The IMF said on Monday it expects global growth this year of 3.5 per cent, down from 3.7 per cent in 2018 and from the 3.7 per cent it had forecast for 2019 in October.
"After two years of solid expansion, the world economy is growing more slowly than expected and risks are rising," said Christine Lagarde, the IMF managing director, as she presented the new forecast at the World Economic Forum in Davos, Switzerland.
The fund left its prediction for US growth this year unchanged at 2.5 per cent – although a continuation of the partial 31-day shutdown of its federal government poses a risk. The IMF trimmed the outlook for the 19 countries that use the euro currency to 1.6 per cent from 1.8 per cent.
Growth in emerging-market countries is forecast to slow to 4.5 per cent from 4.6 per cent in 2018. The IMF expects the Chinese economy – the world's second biggest – to grow 6.2 per cent this year, down from 6.6 per cent in 2018 and slowest since 1990.
The World Bank and the Organisation for Economic Cooperation and Development have also downgraded their world growth forecasts. Full Story