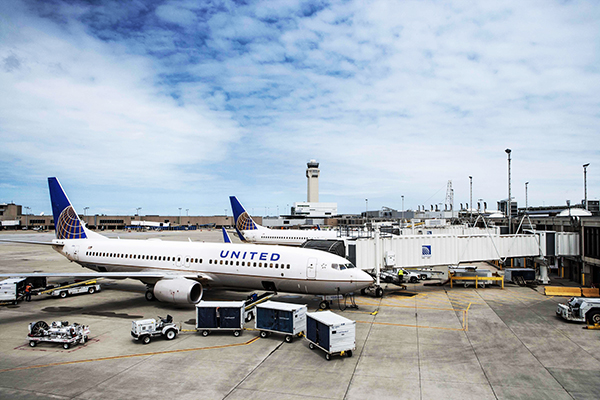 United Airlines will not fire employees involved in the recent dragging of a passenger from his seat, an incident CEO Oscar Munoz on Tuesday called "a system failure."
Executives of the Chicago-based airline sought to assure investors that United is working to learn from the recent uproar over viral videos of Chicago Aviation Department security officers dragging Dr. David Dao from a Louisville-bound flight. Dao was removed from the plane at O'Hare International Airport after he refused to give up his seat to make room for airline employees.
"This is a true learning opportunity and will ultimately prove to be a watershed moment for our company as we work harder than ever to put our customers at the center of everything we do," Munoz said on a conference call discussing the airline's quarterly earnings.
There was "never consideration" of firing an employee over the incident, he said.
The airline is reviewing policies around handling oversold flights to prevent similar incidents, including talking to some passengers and employees about how the airline can take a more "commonsense approach," Munoz said.
[Most read] 1 killed during attempted car theft, 5 others arrested after high-speed police chase from Gurnee to Near West Side of Chicago »
It's too soon to say whether the April 9 incident has affected customers' willingness to travel with United, particularly since it happened during the week before Easter, when the airline typically sees fewer passengers, executives said. Full Story
United Continental CEO Oscar Munoz said Tuesday that no one will be fired for the airline's recent debacle involving a passenger being dragged off an overbooked flight.
"The buck stops here. And I'm sure there was lots of conjecture about me personally," the apologetic CEO said on the company's earnings call Tuesday. "Again, it was a system failure across various areas, so no, there was never a consideration for firing an employee."
The company has been embroiled in controversy ever since a video surfaced of Dr. David Dao being dragged off an overbooked flight in Chicago.
The fiasco has hurt shares of United Continental, which dropped about 4 percent on Tuesday, despite the company reporting better-than-expected earnings late Monday.
Munoz once again apologized for the confrontation, saying, "The incident on Flight 3411 has been a humbling learning experience for all of us here at United and for me in particular. In addition to apologizing to Dr. Dao, as well as all of the passengers aboard, I also want to apologize to all our customers. You can and should expect more from us and as CEO, I take full responsibility for making this right," he added during Tuesday's conference call.
Munoz reiterated that United will make policy changes, including not using law enforcement to take passengers off a flight unless there is a security issue and requiring that crews be booked at least an hour before takeoff. Full Story