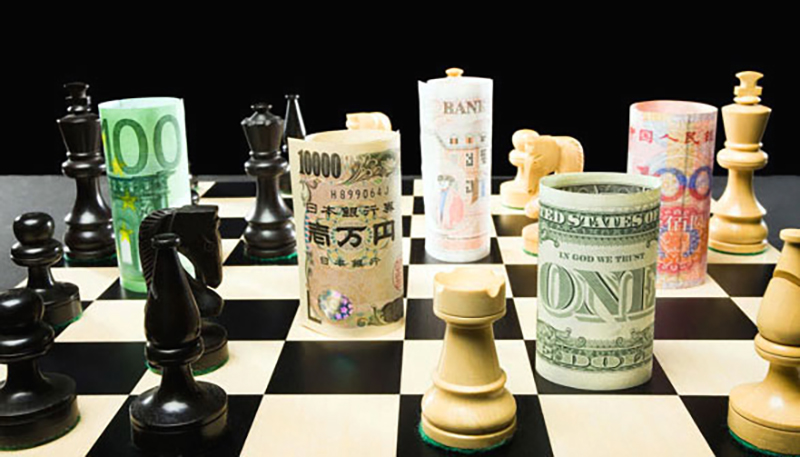 Here's how Central Bankers Rig the Markets
Central Banks Stock Market: Central bankers utilise fiat money to rain misery and pain on the unknowing masses. They no longer take from Peter and give to Paul, they make sure that Peter and Paul try to rob each other and everyone else to survive. They control the game, and you are just a pawn in this game. The only day the outcome will change, is when the Fed is eliminated from the equation. Many Great presidents and leaders warned of this day of reckoning but as usual, nobody listened, and it's time to pay the Piper now.
Brian Rich, of Forbes, seems to agree wholeheartedly; this paragraph succulently summarizes his views.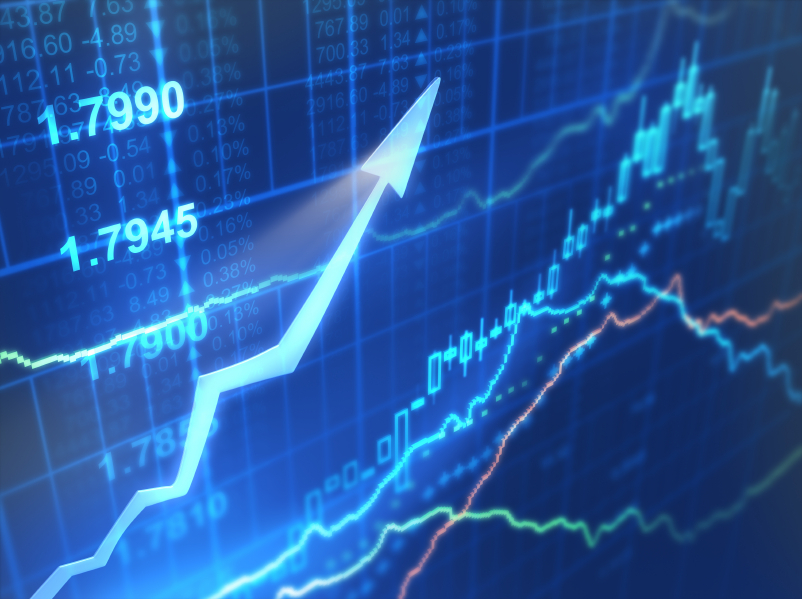 Stocks continue to surge; stock market volatility continues to sit at ten–year (pre–crisis) lows. The interest rate market is much higher than it was before the election but now quiet and stable. Gold, the fear–of–the–unknown trade, is relatively quiet. This all looks very much like a world that believes a real economic expansion is underway, and that a long–term sustainable global economic recovery has supplanted the shaky post-crisis (central bank–driven) recovery that was teetering back toward recession.
The Fed is on course to eliminate the middle Class in the United States and create a new generation of slaves. In fact, it has already destroyed a significant portion of this group.
According to article published on CNN, 6 in 10 American's don't even have $500 in savings
Nearly six in 10 Americans don't have enough savings to cover a $500 or $1,000 unplanned expense, according to a new report from Bankrate.
Only 41% of adults reported having enough in their savings account to cover a surprise bill of this magnitude. A little more than 20% said they would put it on a credit card, the report said, while 20% would cut their spending and 11% would turn to friends and family for financial assistance.
"This is a persistent American problem of how you should handle your finances and spending," said Jill Cornfield, retirement analyst for Bankrate. Full Story
Another survey finds that nearly 7 in 10 Americans have $1000 or less in their savings accounts. GoBanking surveyed 7,000 people and found that 34 percent of the respondents had $0 set aside.
The current stock market bull is based on hot money; had the fed not injected trillions of dollars into the system, there would be no stock market bull or the so-called economic recovery.
These Quotes illustrate the Fed's Nefarious Agenda
"The few who understand the system will either be so interested from its profits or so dependent on its favours, that there will be no opposition from that class." — Rothschild Brothers of London, 1863
"Give me control of a nation's money, and I care not who makes its laws."– Mayer Amschel Bauer Rothschild
Great leaders have gone out of their way to try and educate the masses, but the masses have no interest in learning from history so will be doomed to repeat the mistakes of their ancestors; the price for this stupidity rises with the passage of each day. Each generation pays a higher and higher price for their lack of foresight and preparedness. These shadowy players rely on the fact that the masses are ignorant regarding what real money is. They control the education system and so ensure that from day one you learn what they want you to learn. The only way to break out is to start educating yourself.
"Most Americans have no real understanding of the operation of the international moneylenders. The accounts of the Federal Reserve System have never been audited. It operates outside the control of Congress and manipulates the credit of the United States." — Sen. Barry Goldwater
"Whoever controls the volume of money in any country is the absolute master of all industry and commerce." — James A. Garfield, President of the United States
"To expose a 15 Trillion dollar ripoff of the American people by the stockholders of the 1000 largest corporations over the last 100 years will be a tall order of business." — Buckminster Fuller
"It is well that the people of the nation do not understand our banking and monetary system, for if they did, I believe there would be a revolution before tomorrow morning." — Henry Ford
"We have, in this country, one of the most corrupt institutions the world has ever known. I refer to the Federal Reserve Board. This evil institution has impoverished the people of the United States and has practically bankrupted our government. It has done this through the corrupt practices of the moneyed vultures who control it." Congressman Louis T. McFadden in 1932
"Some people think the Federal Reserve Banks are the United States government's institutions. They are not government institutions. They are private credit monopolies which prey upon the people of the United States for the benefit of themselves and their foreign swindlers." — Congressional Record 12595-12603 — Louis T. McFadden, Chairman of the Committee on Banking and Currency (12 years) June 10, 1932
"As soon as Mr Roosevelt took office, the Federal Reserve began to buy government securities at the rate of ten million dollars a week for ten weeks, and created one hundred million dollars in new currency, which alleviated the critical famine of money and credit, and the factories started hiring people again." — Eustace Mullins
Suggested Strategy
Manipulation is the order of the day, and one can see this in every aspect of one's life. This trend will continue to gather steam, and it will only end when the masses revolt.  The masses are notorious for responding very slowly, so we can assume that by the time they snap out of their comatose, the markets will be trading at unimaginable levels.  Tactical Investor April 2016
Well, the markets have soared significantly higher as expected and corporate debt continues to rise. Corporations are plugging money into share buybacks as this is the easiest way to create the illusion that EPS is rising. It is a win-win game; corporate director's reward is based on performance.  As long as they can create the illusion that earnings are improving their paychecks continue to increase.
One other powerful tool that investors can employ is to pay close attention to mass sentiment. When the masses are nervous, the markets will continue to trend higher. That's why this bull market is often referred to as one of the most hated bull markets of history.  Despite all odds, it has trended higher, and we predicted this would happen as mass sentiment was and is still somewhat negative. Until the masses embrace this crazy bull market, the path of least resistance appears to be in the upward direction.
We expect corporate debt to trade at levels that will make today's insane levels appear sane one day.  As long as Fiat is in play; every major pullback/correction has to be viewed as a buying opportunity.  The markets will continue to be manipulated probably until the end of time or until Fiat is eliminated from the equation Therefore until the trend changes, every substantial pullback should be viewed through a bullish lens.
Published courtesy of the Tactical Investor