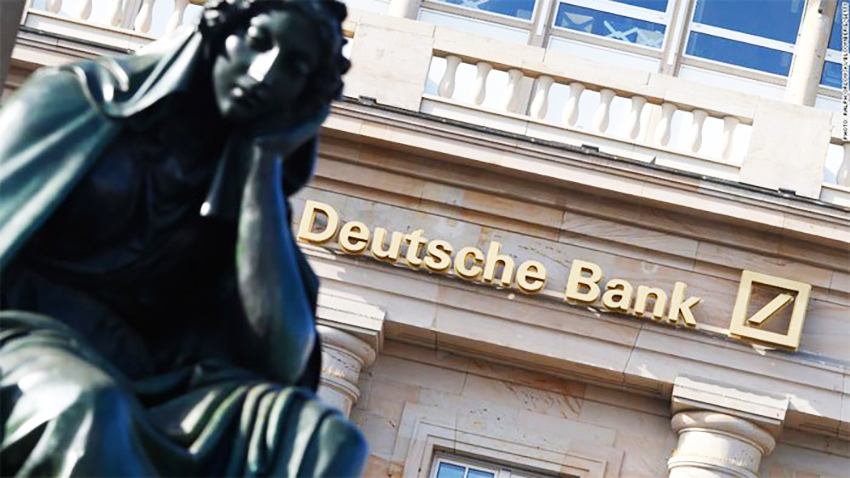 The Journal, citing unnamed sources, reported that job cuts were likely to extend into 2019.Separately, Bloomberg News reported the bank was planning to withdraw from a number of equities markets across the globe.
The Bloomberg report, which also cited unidentified people, said that Deutsche would sharply scale back its presence in the United States, and had started cutting activities in Central Europe, the Middle East, and Africa. Deutsche Bank, which holds its annual shareholder meeting on Thursday, declined to comment. The loss-making bank said last month that it was planning to scale back its global investment bank and that equities was one of the areas it was looking at for possible cuts.A person familiar with the matter told Reuters last month Deutsche Bank was expected to cut around 1,000 jobs or 10 percent of its workforce in the United States.
It has also said that it would cut back U.S. bonds trading and the business that services hedge funds.The bank has been expected to announce further details of its reorganisation plans ahead of its AGM on Thursday. hareholders, fed up with a languishing share price and dwindling revenue, will call on the bank's management to speed up the recovery process at the AGM.
Hans-Christoph Hirt, head of shareholder adviser Hermes EOS at Hermes Investment Management, told Reuters on Wednesday he wanted to see a "credible strategy with achievable targets." Full story
Now they are firing to balance the books, in the near future they will be firing to get rid of the "expensive human element". Sadly most of today's high paid individuals get way too much for doing way too little, and AI is going to dramatically alter the landscape. Remember the equation must always balance, and the more skewed things become the stronger the blowback as the market moves back to the point of equilibrium.
Other Articles of Interest